YOUR WELCOME OFFER
USE CODE "W20OFF" FOR $20 OFF YOUR FIRST ORDER
The New Legacy 32
Explore our newest line of watches for the Ladies.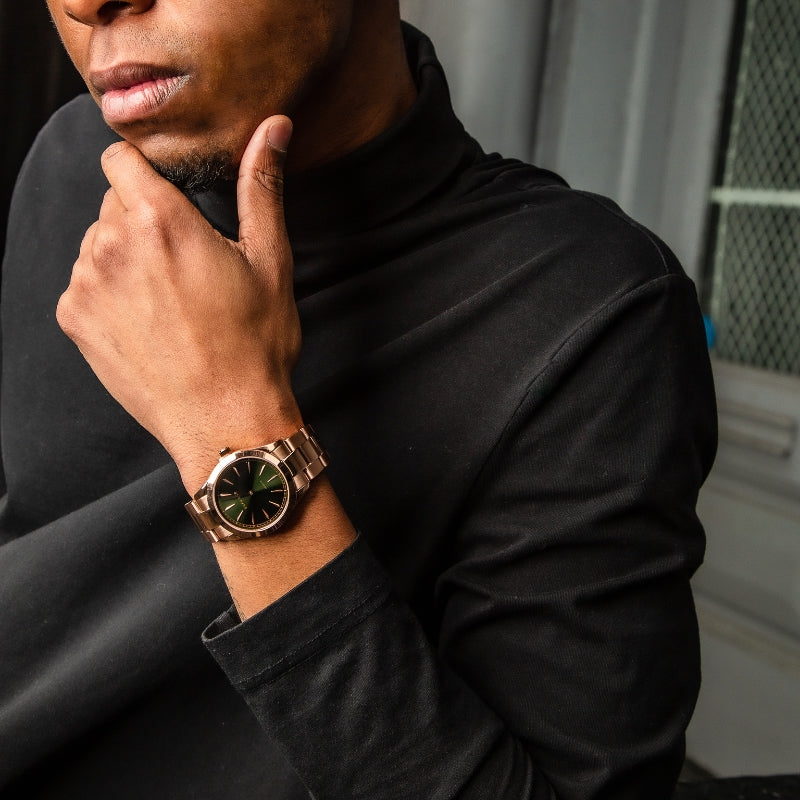 The Legacy38
Explore our latest line of stainless steel watches for the gentlemen
WHAT OUR CUSTOMERS ARE SAYING
"

I ordered LEGACY | Classic Gold 38mm and the Gold Vina men's champagne bracelet. The package was received in less than a week but the bracelet was missing. I contacted customer support and the response time was in minutes and they handled my inquiry with concern and care. The watch and bracelet are beautiful and well received. Thank you for amazing service and beautiful jewelry. I hope that you expand your jewelry line. Thank you again!!

"
"

The packaging was very beautiful. I got the watch as a birthday gift and I will confess that the product is the best I've ever seen. Customer service was top notch. They responded to my questions in a timely manner. I would recommend this product. Overall 10/10 minus nothing.

"
"

I bought this as an early Christmas present for myself 😊. It's beautiful and well made. The fit is perfect. The design is classic and timeless. I will be wearing it often.

"
Everyone Looks Good
Keep showing off your watch (and tagging us) @dukuandco #dukuandco
WORLDWIDE DELIVERY
All our merchandise are shipped across the world with accurate tracking information.
2-YEAR WARRANTY
Our secure checkout is quick and easy to use.
FREE 20-DAY RETURNS
Not enjoying your purchase? No worries, you're able to return your product for a full refund. Read More
CUSTOMER SERVICE
Need some help? Check out our Help and FAQs, or shoot us a quick email. We're always available to answer your questions.